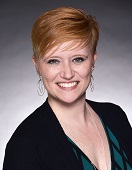 Michelle May, OD, FCOVD
Dr. Michelle May is a board certified and residency trained Optometrist. She truly cares for her patients and will take the time to thoroughly examine the health of your eyes as well as determine your perfect prescription(s) needs. To provide the best eye care to her patients, Dr. May stays current in her education. In addition to a Doctor of Optometry degree and required national board certifications, she has completed a residency in Pediatrics, Vision Therapy and Vision Rehabilitation. Dr. May has also completed additional board certification in Vision Development and Rehabilitation. Dr. May really enjoys taking care of her patients' eye care needs - healthy vision is her passion!
Click to learn more about Dr. May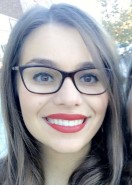 Katherine Cioffi, OD
Dr. Cioffi is a board certified and residency trained Optometrist. She is originally from Long Island, New York and graduated with honors from the Pennsylvania College of Optometry. She completed her residency in Binocular Vision, Pediatrics and Vision Rehabilitation at the Ohio State University College of Optometry. Dr. Cioffi truly enjoys providing comprehensive eye care to children and adults, and she is particularly passionate about treating binocular vision, also known as eye teaming, disorders. She prioritizes developing long-lasting relationships with her patients. In her free time, Dr. Cioffi enjoys hiking, traveling, and exploring new restaurants.
Click to learn more about Dr. Cioffi